The purpose of this screen for you to create custom letters for your customers that can be bulk printed and/or emailed. Use the Letter Generator to keep in touch with your customers and inform them of upcoming work, information about your services, rescheduling due to weather conditions, or any message you want them to hear. You can also attach services from a route or schedule.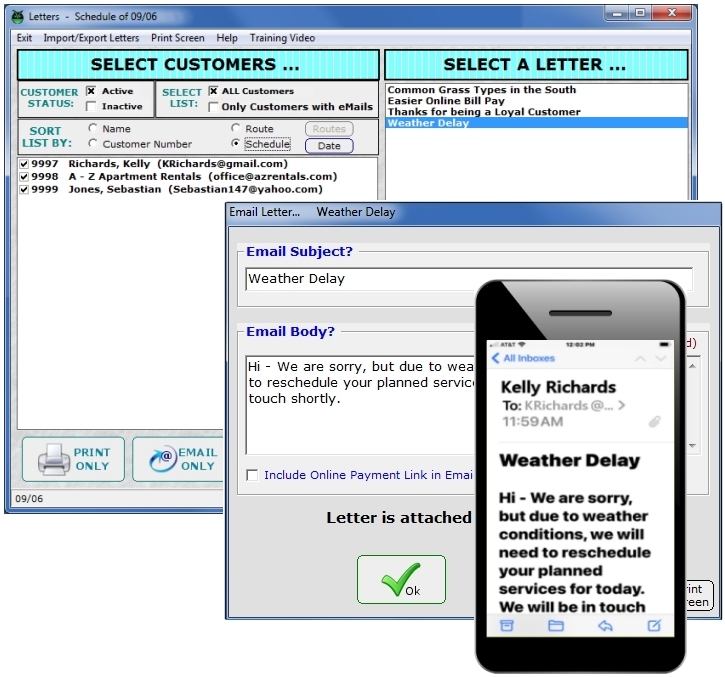 Your logo is displayed on your letter. Preview your letters before printing/emailing.  If snail mailing, the letters use a standard double-window envelope that can be purchased from us or at any office supply store.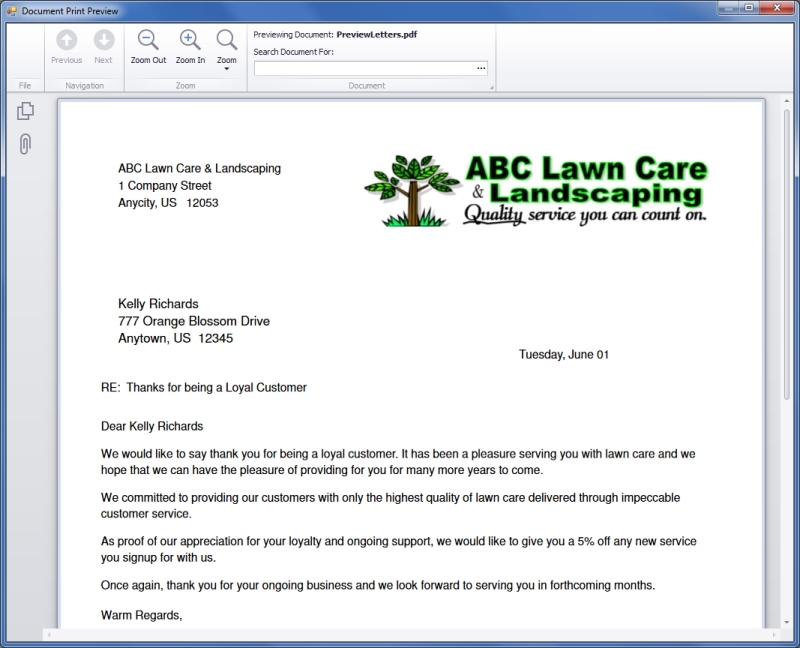 Below is a screenshot of the letter builder where you create and edit your custom letters for the lawn care service and landscaping industries.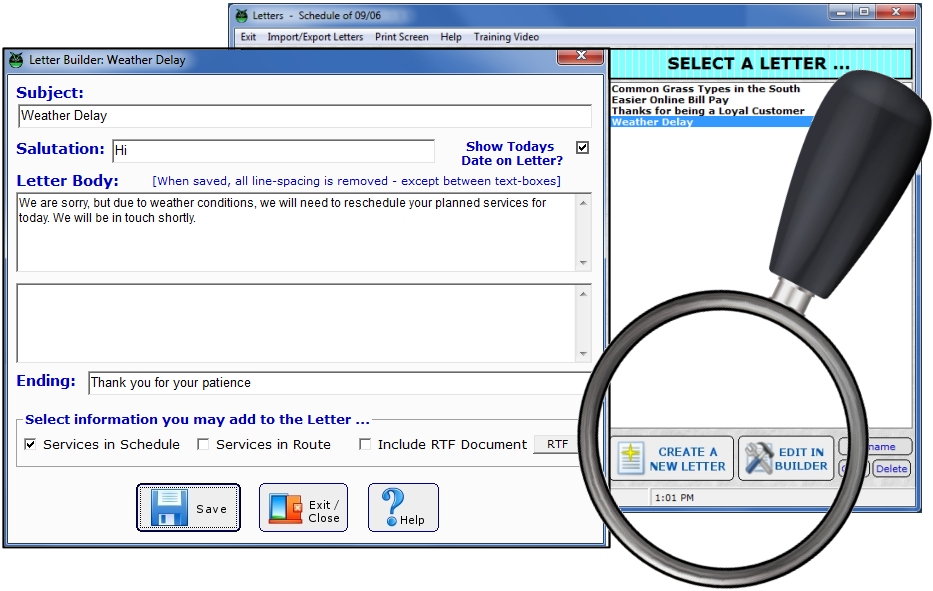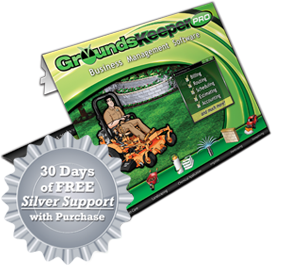 Easy-to-Use Business Software Programs that Make Running your Lawn or Landscape Service Industry Business a Breeze!
Landscaping management software doesn't get any easier than this! Software conveniently tailored to lawn care, landscaping and snow plowing businesses.