Lawn Care Routing Software
Assign Scheduled Services to Routes to Save Time & Resources
Creating a route when performing services in multiple locations is crucial to business success. Use our lawn care routing software to route easier than ever.
Money-Saving Routing Software
With NO Monthly Fees!
Use our software to assign job site locations into specific routes, saving you time and miles when you're out and about on the job.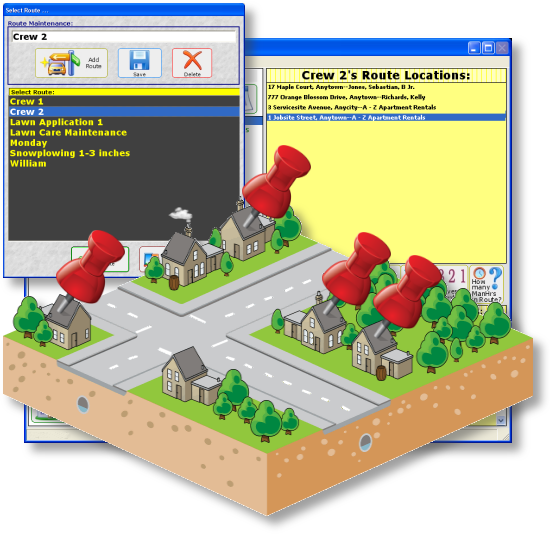 When you have multiple clients needing lawn care services in one day, it is important to group those clients into location areas so that you aren't rushing across town and back to complete every task.
Our lawn care routing software makes it easy for you to split your schedule into smaller routes so that you can smoothly drive from one appointment to another.
Using our electronic scheduling system, you can assign an appointment to a route with the click of a button. A small amount of time creating special areas for your clients can save you hours of driving time in the future.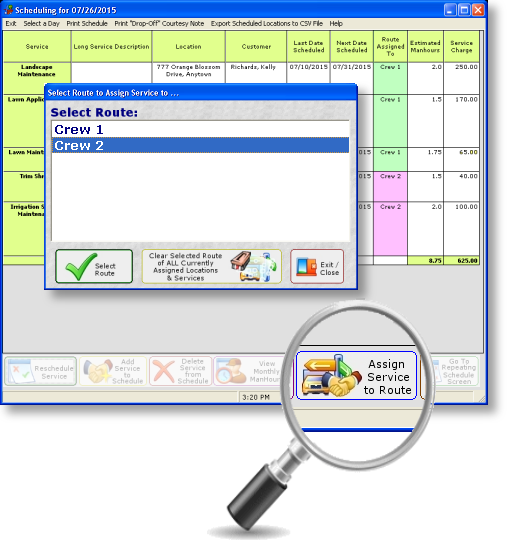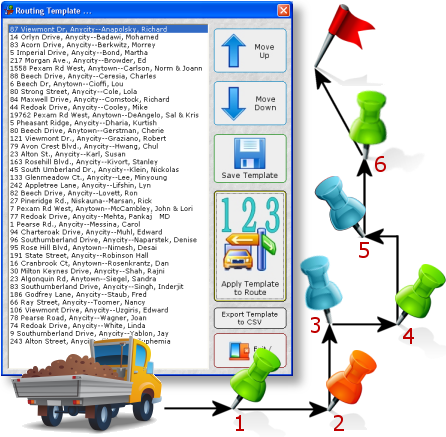 Not only does our software cut down your driving time, but it also makes it easy for you to drive exactly where you need to go at the right time.
After you have assigned client locations to your software system, you can then use the file created by our lawn care software to import your appointments into any GPS system.
How Can Lawn Care Routing Software Build My Business Profits?
They say that time is money. Well, in this case, it really is! Saving time on your route when you're on the job can save you thousands.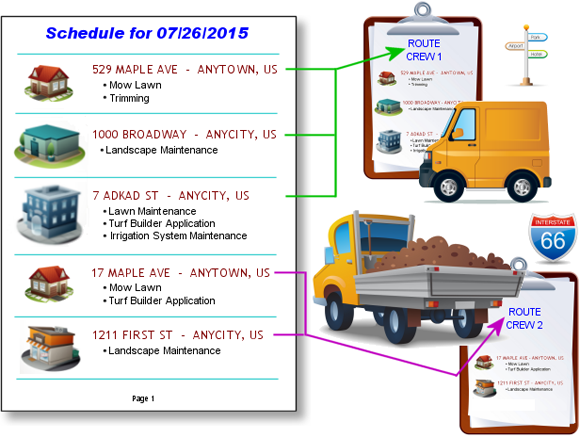 Integrate an easy-to-use lawn care routing software to save time and money on the drive to each service. Start a free trial to see if our software is for your lawn care business today.