It doesn't matter if your business is an irrigation, lawn care, or landscaping maintenance service, GroundsKeeper Pro - our premier lawn care scheduling software - makes it easy to quickly setup service schedules and routing of any type of service your company may offer.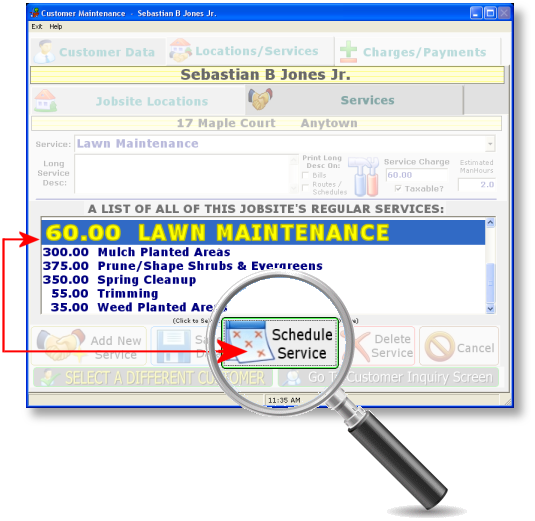 The 1st thing you must do to schedule a service in our lawn care scheduling software is to select the customer jobsite location & its associated service to schedule.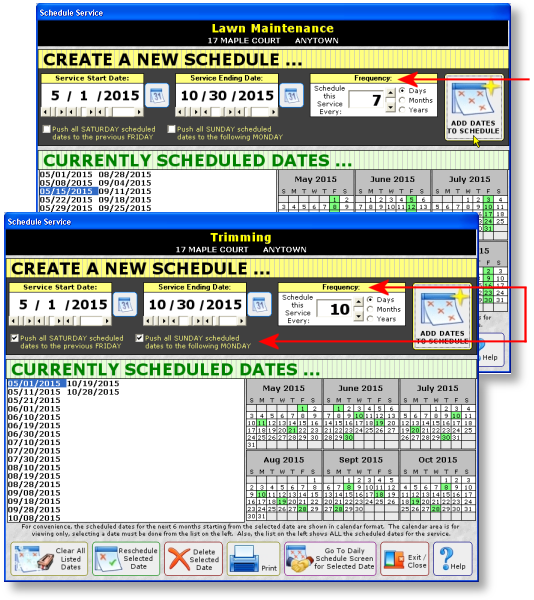 Use our lawn care scheduling software to quickly schedule a service to repeat at a specified frequency for a certain date range. For example, we show above how to schedule the 'Lawn Maintenance' service to fall on every Friday, which is a frequency of every 7 days when the Service Start Date begins on a Friday. The 2nd example shown above, tells our lawn care scheduling software to schedule the 'Trimming' service every 10 days and if the scheduled date falls on a weekend to push the scheduled date to the closest weekday. Later you can use our software to route your services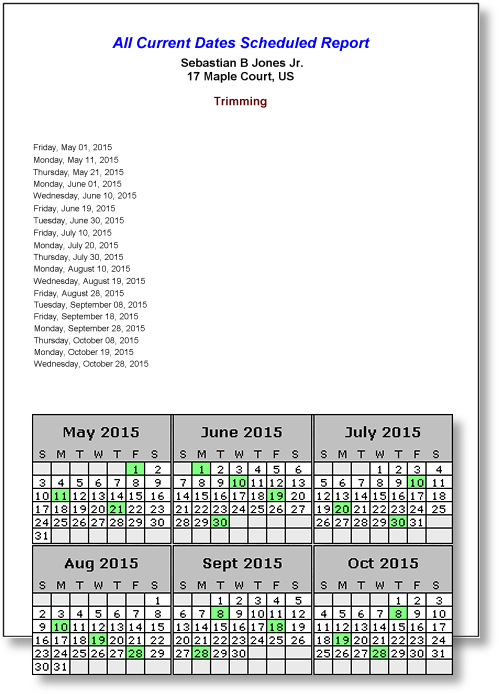 If desired, print a copy of all the dates the service is scheduled for and use it for your own records or mail it to the customer.
The scheduling in GroundsKeeper Pro, our best lawn care scheduling software, is easy, fast and flexible!
---
NOTE:
Use the 'Daily Schedule' screen to view all your customers jobsite services scheduled for a specific day; which is where you would go on a daily basis to see what services you'll be performing that day.
---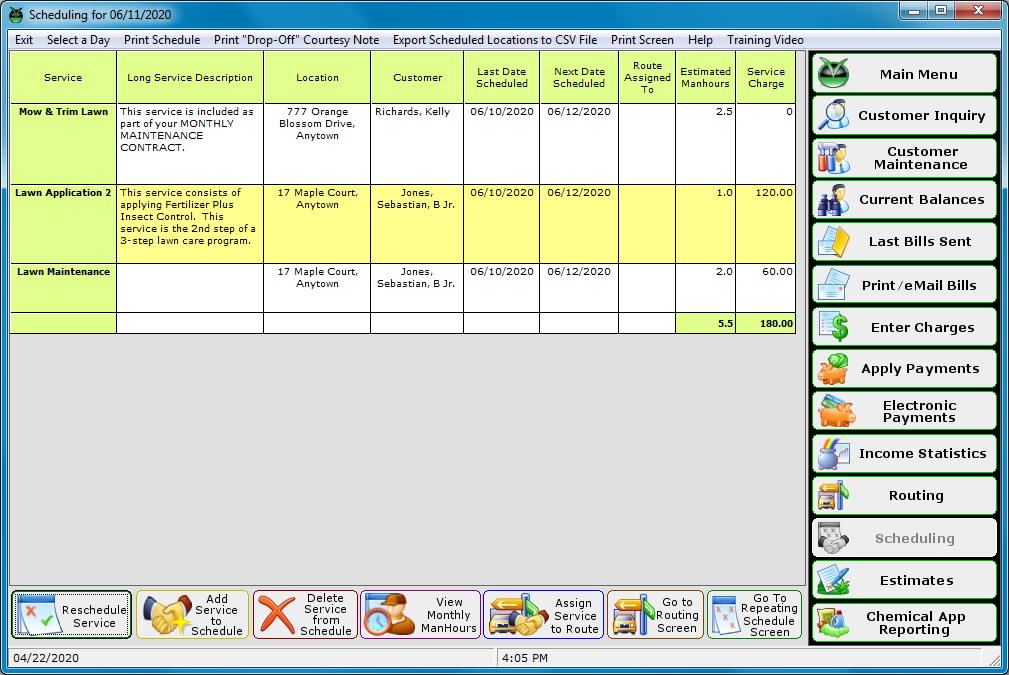 Organize your Lawn Care and Landscape service business with the GroundsKeeper Pro software. Reduce the amount of paperwork needed to run your business. Keep, print and email your schedules, invoices, customer information and more, in one software solution.
Improve Lawn Care Service Scheduling with software made specifically for the Green Industries. You can check availability via the software's estimated daily man-hours data - and from that information schedule services to better plan and schedule your days. Also, create recurring schedules for regular repeating lawn care and/or landscape maintenance services.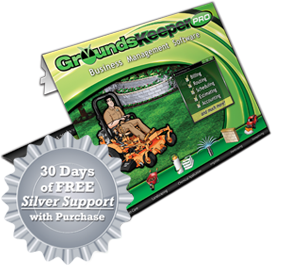 Easy-to-Use Business Software Programs that Make Running your Lawn or Landscape Service Industry Business a Breeze!
Landscaping management software doesn't get any easier than this! Software conveniently tailored to lawn care, landscaping and snow plowing businesses.