Create Professional Invoices and Keep Track of Client Payments
We make the latest fast-processing software for simple lawn care billing, scheduling, and client lists!
Finally, a User-Friendly
Billing Software With NO Monthly Fees!
Software doesn't get any easier than this! As a lawn care professional, let us do the tedious work for you so that you can focus on the needs of your clients.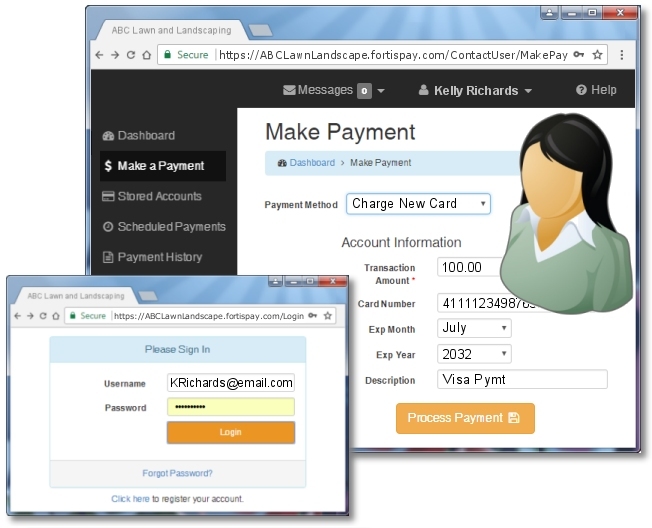 Our professional software system creates online billing and invoices for commercial as well as residential lawn care maintenance businesses.
Simplify your business processes and raise revenue.
Our innovative, expert lawn care billing design makes for simple lawn care billing and invoicing.
Just plug in your business information into our preformatted invoice templates for a fast solution!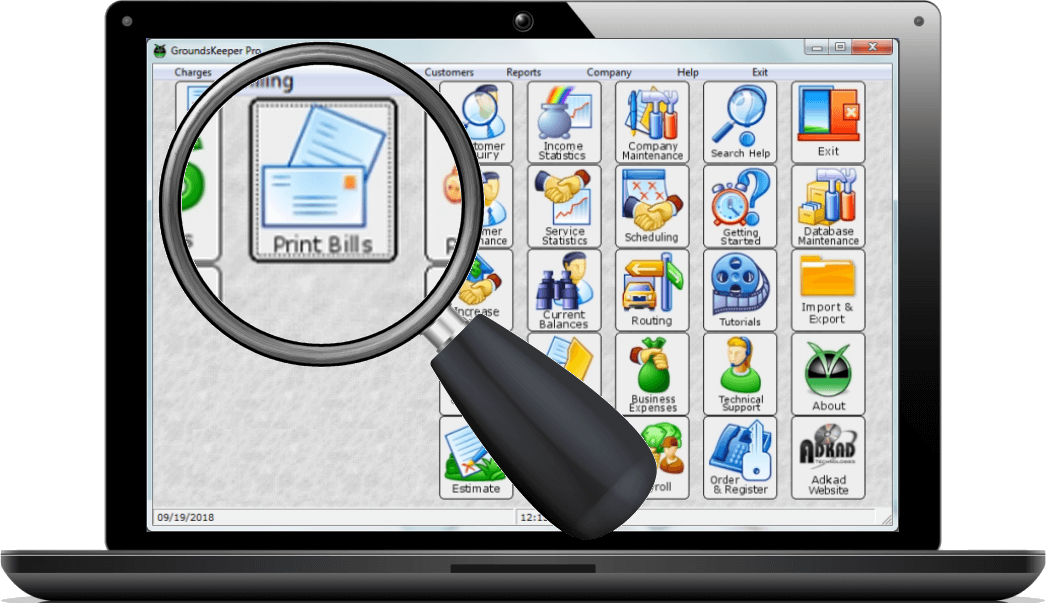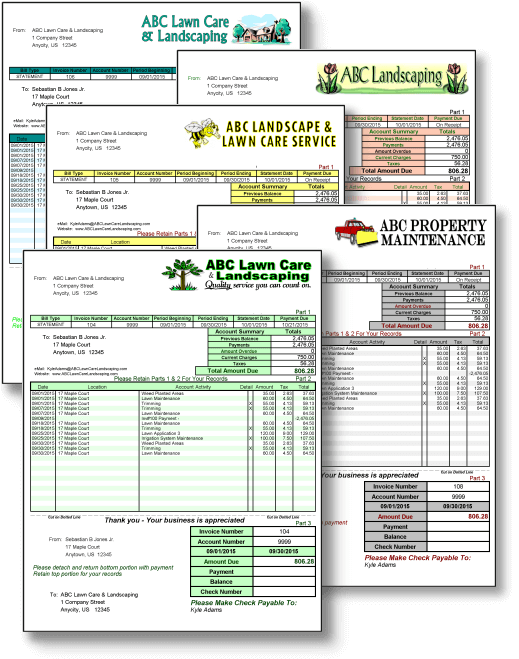 Your lawn care business is unique and distinct.
When you use our invoices and billing services, we put your own logo and information onto every invoice, keeping consistent with your brand.
How a Simple Lawn Care Billing Can
Build Your Business Profits
We're here to help you use your new software to the fullest!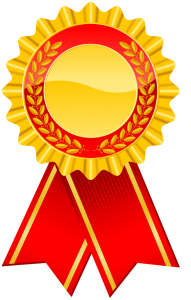 Manage a simple lawn care billing service with our specialized business software.