Use our computer software program for chemical applicators in the lawn and landscaping industries to record herbicide, pesticide, fertilizer and any other type of lawn and landscape chemical applications.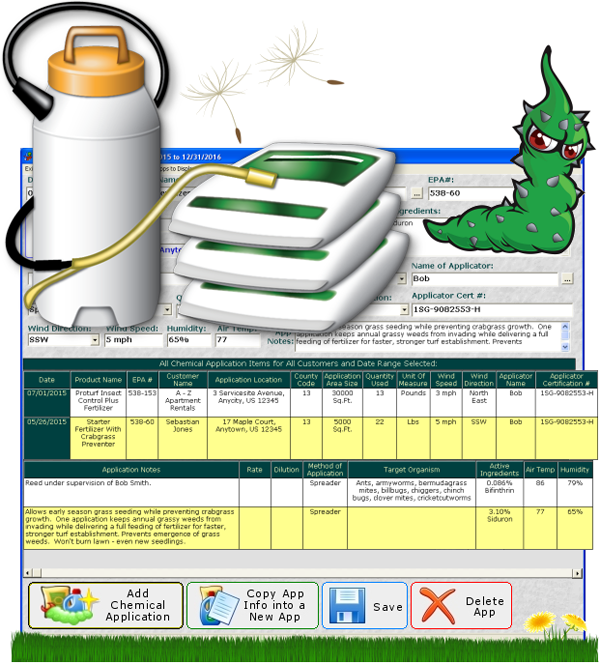 The GroundsKeeper Pro software has the ability to print or email chemical applications reports based on a single customer or all customers for a date range.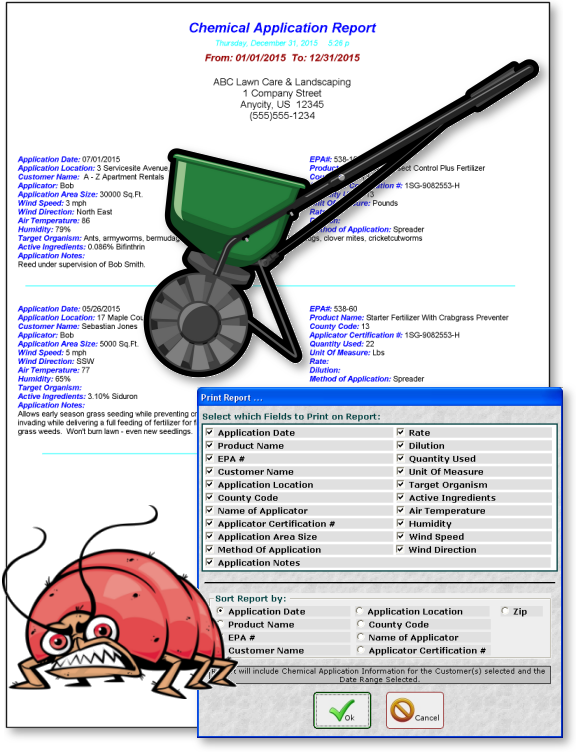 Our software for lawn & landscape chemical applicators can create a report for viewing, printing or emailing chemical applications based on a single customer location for any date range. Or, use GroundsKeeper Pro to report on chemical applications applied to all customer's for any date range.
Download the free trial of the GroundsKeeper Pro business management software for commercial and residential lawn and landscape chemical application professionals now!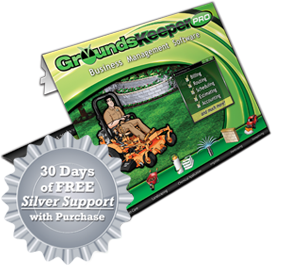 Easy-to-Use Business Software Programs that Make Running your Lawn or Landscape Service Industry Business a Breeze!
Landscaping management software doesn't get any easier than this! Software conveniently tailored to lawn care, landscaping and snow plowing businesses.