GroundsKeeper Pro is business management and accounting software written specifically for small to medium sized service businesses such as a lawn service, landscaping maintenance service, tree service, irrigation maintenance service, pool & spa maintenance service and snowplowing, to name a few. Our software is the easiest and best business management and accounting solution for any small service business that repetitively goes to a designated location to perform a service on a regular basis.
Create backups of your data through our software's database management utility.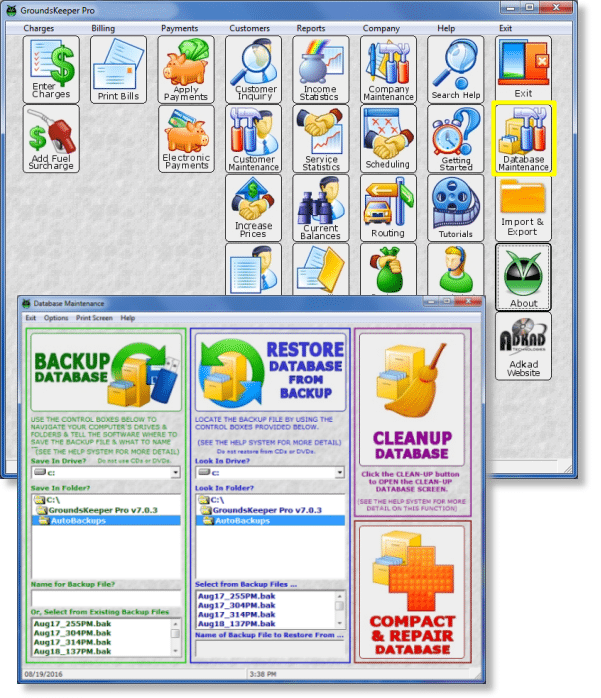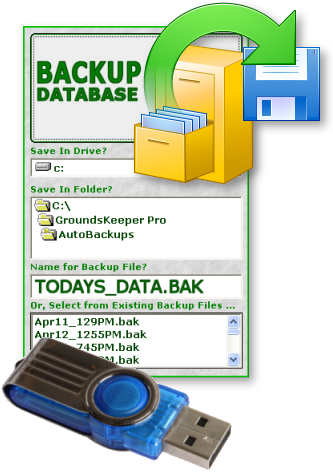 Use our small service business management and accounting software to make backups to a removable USB/Flash/Memory drive and never worry about a virus or crash.
Simply reinstall the GroundsKeeper Pro small service business management and accounting software and then use the Restore utility to import the data back in.
The backup & restore features also means your data is portable between multiple computers and laptops.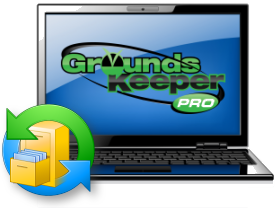 Download the free trial of GroundsKeeper Pro, the easy to understand small business accounting and management software for the service industries.
Our software for the small to medium sized service business also has features for billing & invoicing, scheduling, routing, accounting, and estimating.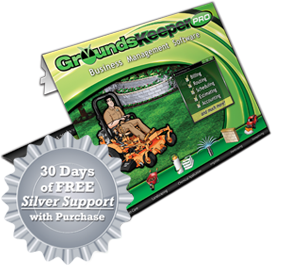 Easy-to-Use Business Software Programs that Make Running your Lawn or Landscape Service Industry Business a Breeze!
Landscaping management software doesn't get any easier than this! Software conveniently tailored to lawn care, landscaping and snow plowing businesses.