Are you in the Service business and looking for professional software? Look no further! Our software was written specifically for the service industries like landscape, lawn, snowplowing, tree service, irrigation service, pool service, & chemical application service.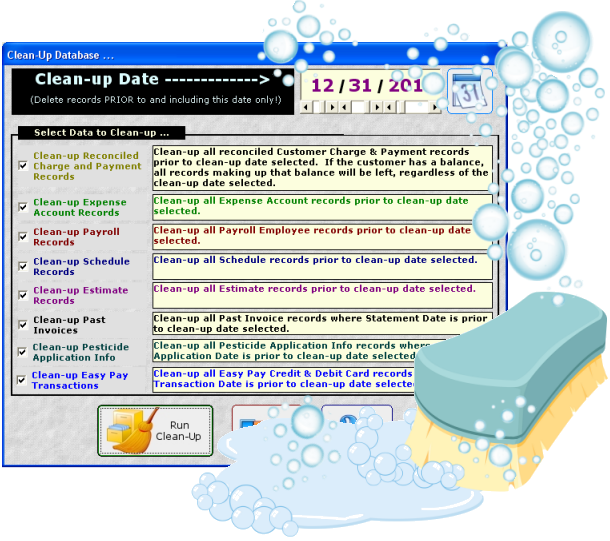 Before starting a new year you can use our Service Business Software's Cleanup function to archive last season's data and start the new season off fresh.
The Cleanup function in our professional Service business software is optional since GroundsKeeper Pro can hold many, many year's worth of data without a problem.
However, using the Cleanup utility of the GroundsKeeper Pro lawn service & landscape professional software will help keep your database uncluttered and running fast.

Download the free trial of our Professional Service Business Software if you're in any of the following Service industries: landscape, lawn maintenance, snowplowing, landscape maintenance, hardscaping, lawncare, tree service, pool & spa maintenance, lawn care service, chemical application, irrigation maintenance service, or any other type of professional Service business that performs repeat services at a jobsite location.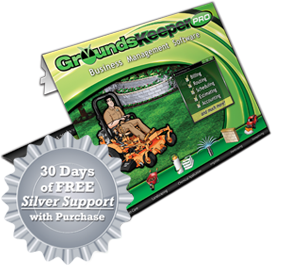 Easy-to-Use Business Software Programs that Make Running your Lawn or Landscape Service Industry Business a Breeze!
Landscaping management software doesn't get any easier than this! Software conveniently tailored to lawn care, landscaping and snow plowing businesses.