Use our lawn care billing software GroundsKeeper Pro for invoicing your customers by email or print. The bill gets attached to their email as a PDF copy of the invoice.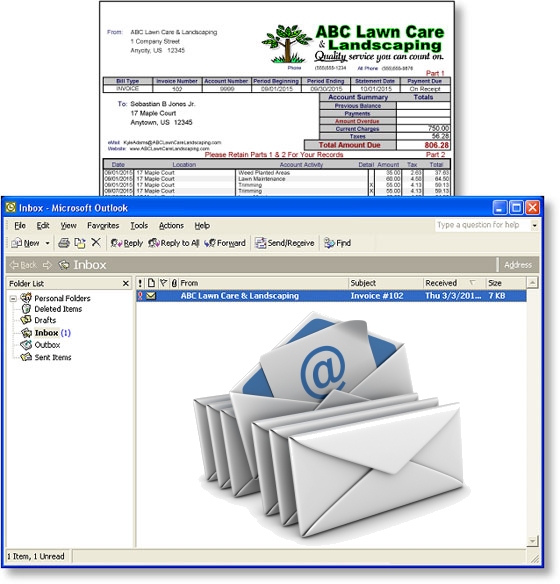 Use the GroundsKeeper Pro lawn care billing software to bulk print and email invoices. To be more professional we recommend that you both email and mail your invoices with our specialized lawn billing software.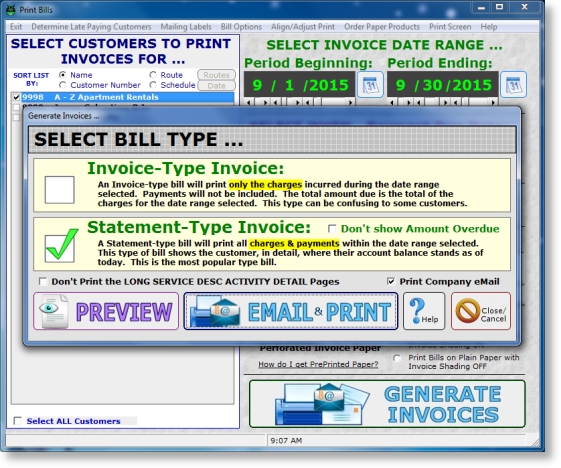 The invoices can be previewed before bulk emailing and printing them. If there is something incorrect you have the opportunity to cancel the billing process through our lawn care billing software to fix the issue.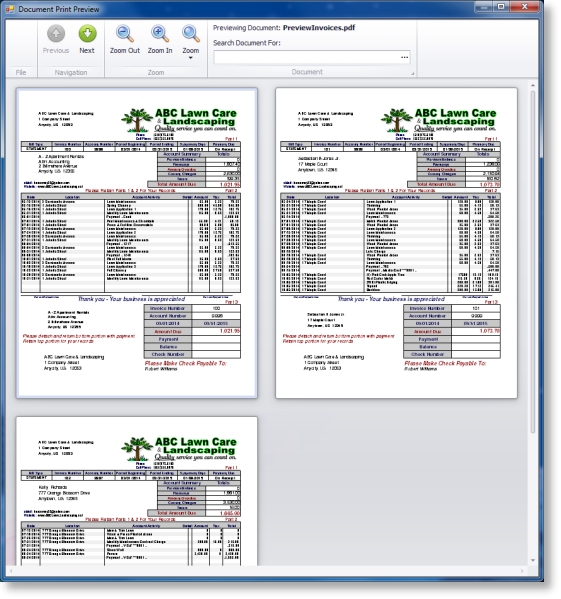 After clicking the "Email & Print" button you can walk away because the lawn care billing software will automatically perform email invoicing for all customers that are flagged as getting their bills emailed. And, after the bulk emailing process is done our billing software will then automatically bulk print all the invoices for any customer flagged as getting their lawn & landscape bills printed.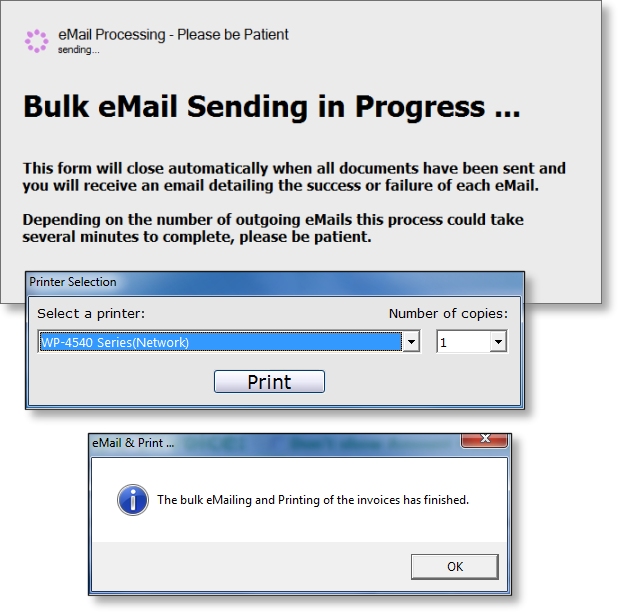 Never lose an invoice or bill again; GroundsKeeper Pro makes an electronic copy of all your invoices. There is nothing better then GroundsKeeper Pro for lawn care billing software!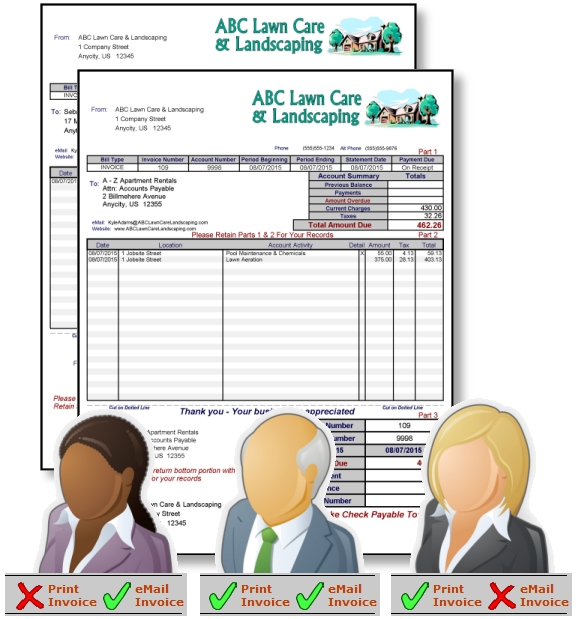 As you can see from the screen shots above, its easy to email your bills using our lawn care billing software.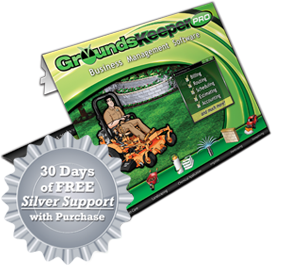 Easy-to-Use Business Software Programs that Make Running your Lawn or Landscape Service Industry Business a Breeze!
Landscaping management software doesn't get any easier than this! Software conveniently tailored to lawn care, landscaping and snow plowing businesses.