Adkad Technologies has partnered with FortisPay to integrate our software with their ACH (Bank to Bank Transfer) or credit/debit card processing portal to offer a seamless and secure way your customers can make a payment online.
As shown below, your customer's invoice will have a link that brings them to the web payment portal.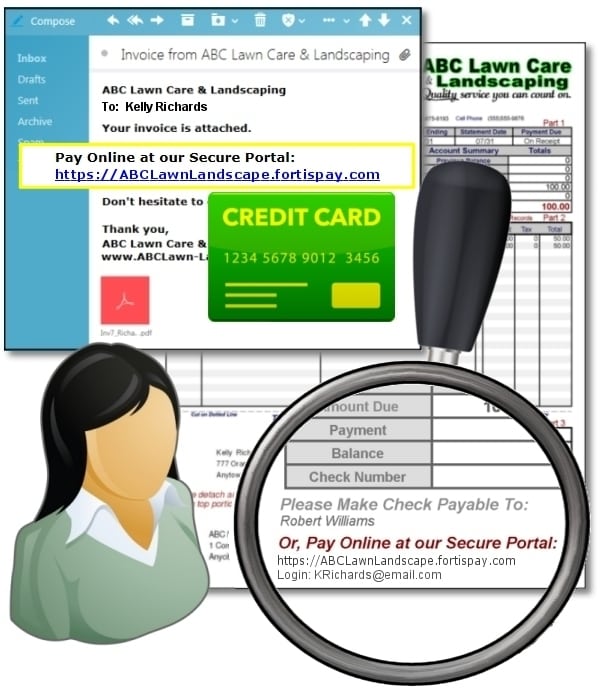 After your customer logs in with their own unique username & password, they can make a payment, see the history of their previous electronic payments, view any automatically scheduled payments you may have set up for them, & view/edit their cards or bank accounts on file. Your customers can rest assured that their cards and bank accounts are safe because only the last 4 digits of their card numbers are ever visible to anyone.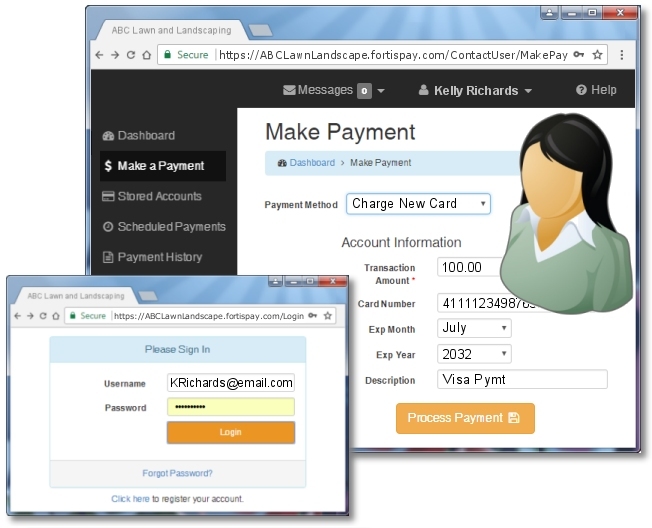 In addition, accessed from within the GroundsKeeper Pro software, your lawn & landscape company has a master web portal where you can manage all your customers accounts in one place. From there you can charge cards, create automatic payment schedules for customers, do refunds & voids, view customer payment activity, and more.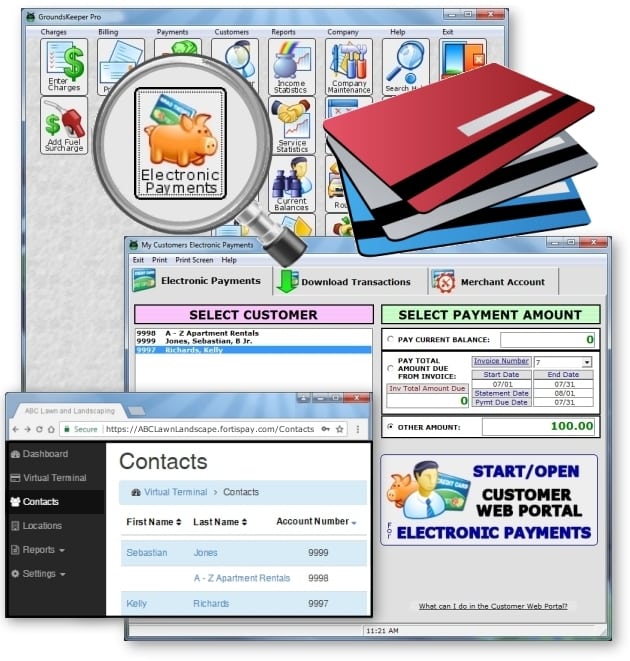 With the click of one button within the GroundsKeeper Pro software, you can download all the customer payments made via the web portal and post them to their associated accounts in GroundsKeeper Pro. Thus, the time-consuming process of double-entry is eliminated.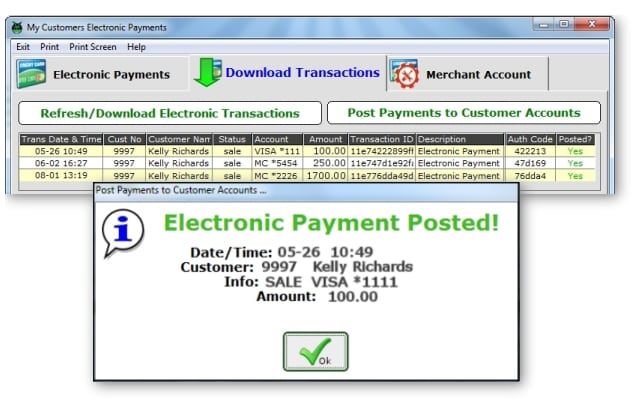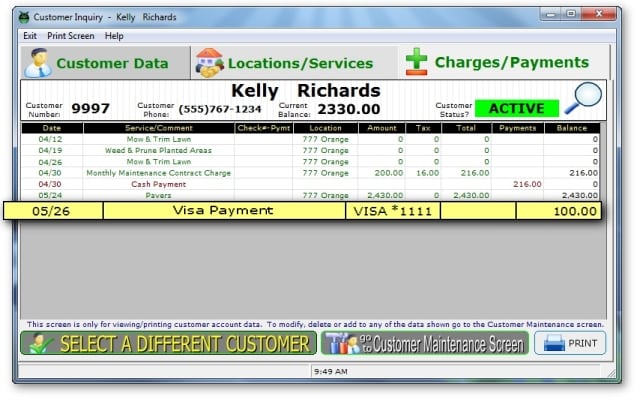 More Information:
Card or ACH processing is OPTIONAL and sign-up is NOT required to use the GroundsKeeper Pro software.
An Internet connection is required to process ACH or credit & debit cards.
You need to be running the GroundsKeeper Pro v8.0.1 lawn and landscape software or greater to take advantage of the ACH and credit/debit card processing features.
FortisPay is the only payment solution provider that works with the Adkad software so a merchant account with them is necessary to utilize the electronic payment features within the software.
Sign up is FREE.
FortisPay and it's Payment Processing Portal are PCI Compliant.
FOR QUESTIONS ON ACH AND CARD PROCESSING RATES, MERCHANT ACCOUNTS, and HOW TO GET STARTED.
CALL FORTISPAY AT: 855 - 465 - 9999
What are some of the benefits of accepting credit & debit card payments?
Get paid faster!
Stay ahead of your competition, offer your customer's the convenience of paying by credit or debit card.
Automatic payment posting to customer accounts. This means no more double entry like if you were using separate card processing software or equipment and then posting the payments into your business software.
Have the ability to schedule automatic recurring payments securely on debit and credit cards.
Create payment plans for high balance accounts and process payments automatically.
Replace the "black box" credit card machine with easy on-screen processing right from within the GroundsKeeper Pro landscape maintenance software.
To eliminate making collection calls, getting late payments, and incurring bad debt.
No additional hardware or software is needed - just the GroundsKeeper Pro lawn and landscape business management software and any web browser (Google Chrome, IE, etc).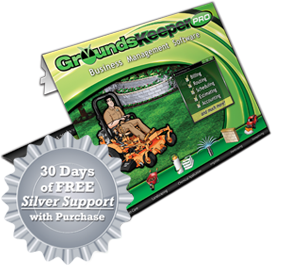 Easy-to-Use Business Software Programs that Make Running your Lawn or Landscape Service Industry Business a Breeze!
Landscaping management software doesn't get any easier than this! Software conveniently tailored to lawn care, landscaping and snow plowing businesses.