The GroundsKeeper Pro lawn pro software will print your logo on bills & invoices, estimates and contracts. Use either your own company logo or create a logo for your business from one of the pre-designed logos available here on our website.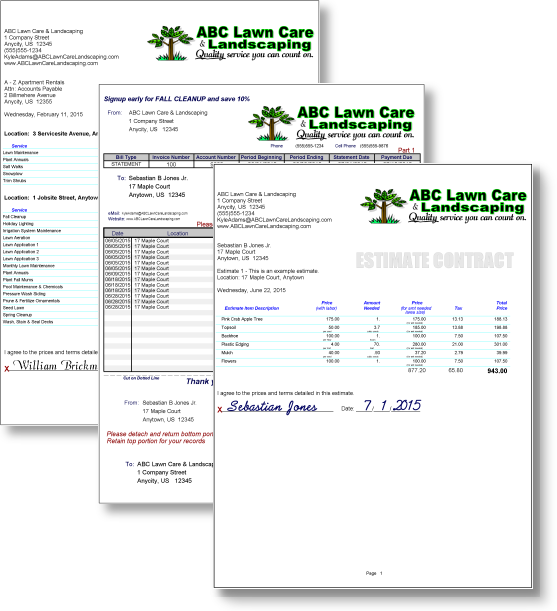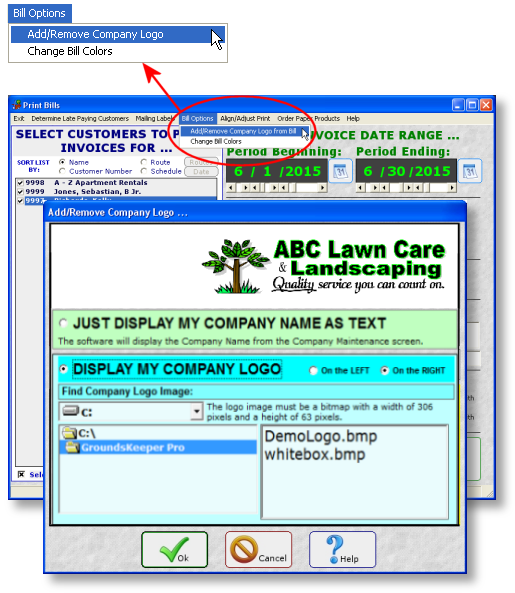 Use the Add/Remove Company Logo screen to select a logo for our GroundsKeeper Pro lawn professional software to display on your bills / invoices, estimates & contracts.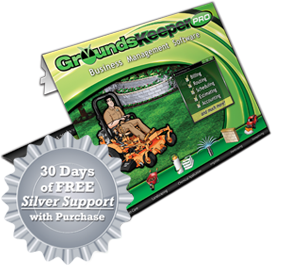 Easy-to-Use Business Software Programs that Make Running your Lawn or Landscape Service Industry Business a Breeze!
Landscaping management software doesn't get any easier than this! Software conveniently tailored to lawn care, landscaping and snow plowing businesses.