The GroundsKeeper Pro lawn care software has the ability to import all your customers from QuickBooks.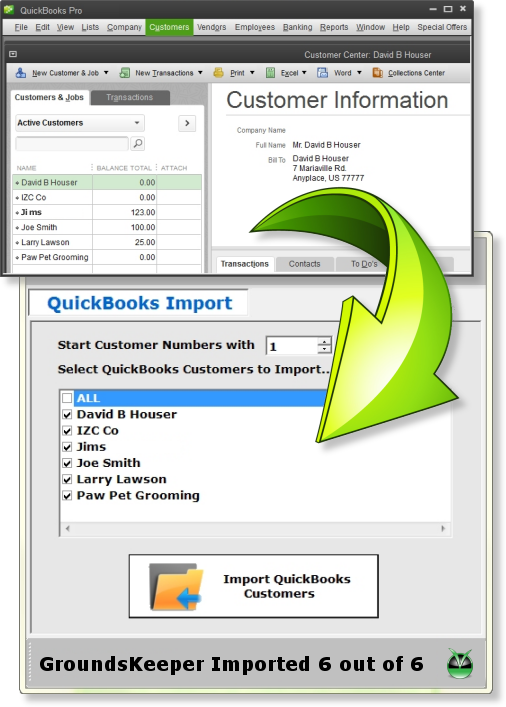 This feature imports customer names, addresses, phone numbers and starting balances from QuickBooks into GroundsKeeper Pro.
We provide this utility so that you may quickly and easily get your customers loaded into GroundsKeeper Pro which is a great way to save you data entry time if you're switching from QuickBooks to GroundsKeeper Pro!
NOTE: This feature is not a permanent connection where data is shared between the two software packages. In other words GroundsKeeper Pro and QuickBooks are not permanently linked.
QuickBooks Online version data will not import.  Only QuickBooks 2009 -2013 desktop version data will import in GroundsKeeper successfully.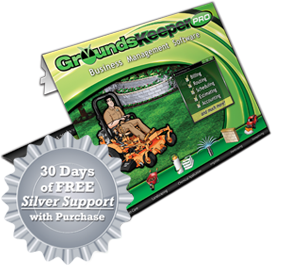 Easy-to-Use Business Software Programs that Make Running your Lawn or Landscape Service Industry Business a Breeze!
Landscaping management software doesn't get any easier than this! Software conveniently tailored to lawn care, landscaping and snow plowing businesses.