Use the GroundsKeeper Pro irrigation scheduling software to print mailing labels for either your active or inactive customers.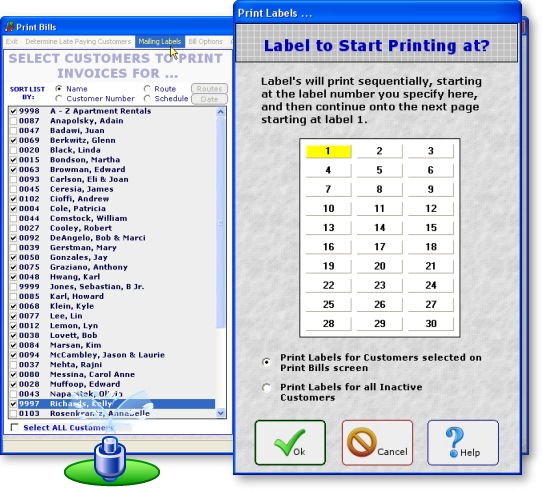 Below is the labels printed for the active customers selected in the above screenshot.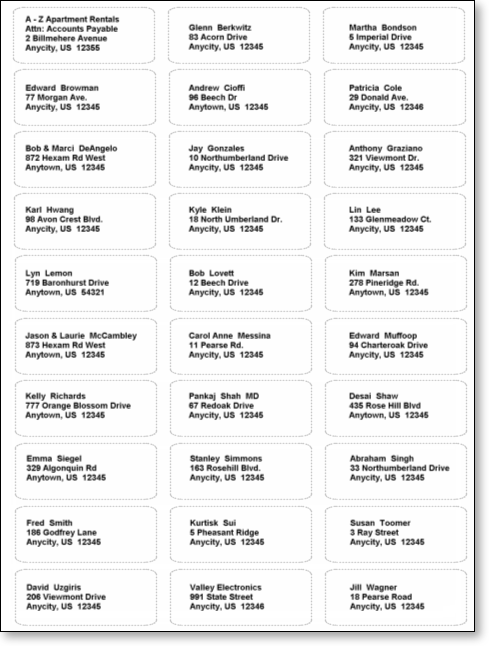 Our irrigation scheduling software uses any brand of mailing labels as long as the mailing label paper is 8 1/2" by 11" and has a total of 30 labels per page set up as 3 labels across and 10 labels down.
Download the free trial of the best irrigation scheduling software on the web!
Some of the other features our scheduling software offers are billing, routing, estimating, accounting and customer management.
The GroundsKeeper Pro irrigation scheduling software prints invoices that are designed to be used with double-window envelopes. The labels can be used with plain legal sized envelopes for letters, estimates and other business correspondence.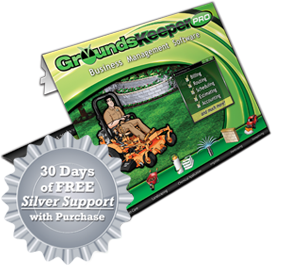 Easy-to-Use Business Software Programs that Make Running your Lawn or Landscape Service Industry Business a Breeze!
Landscaping management software doesn't get any easier than this! Software conveniently tailored to lawn care, landscaping and snow plowing businesses.