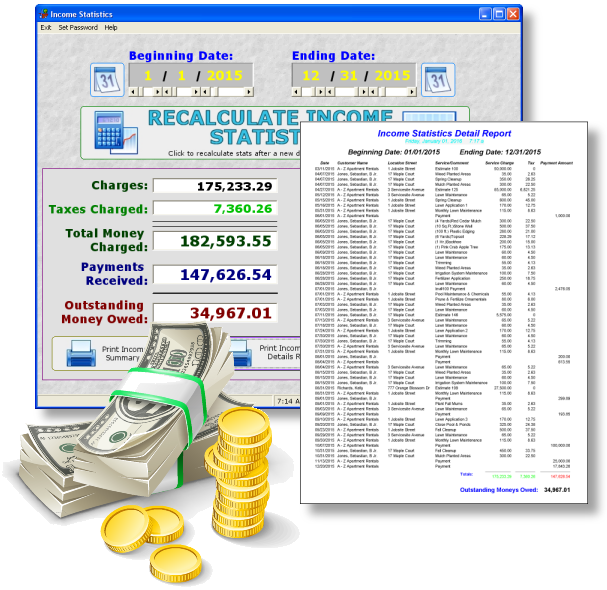 Shown above is the accounting report your accountant will want for a record of how much money your lawn & landscaping business made for an income tax period.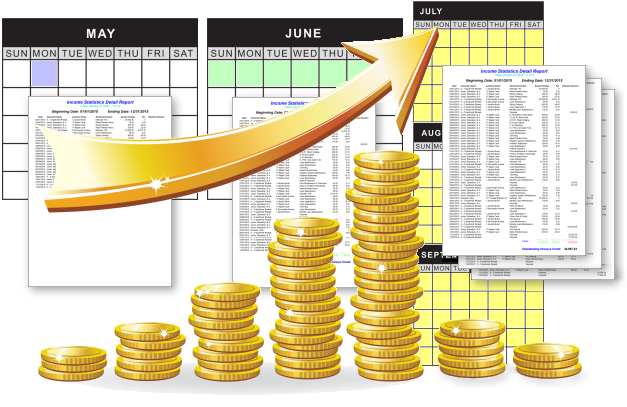 In addition this report can be used to determine the amount of money charged for services performed and payments received for any date range such as a day, week, month, or quarter.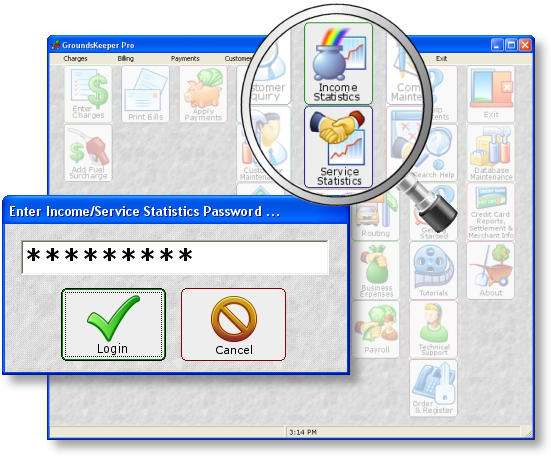 The GroundsKeeper Pro lawn & landscaping accounting software has the ability to password protect the income & service statistics reporting screens.
Download a free trial of the best lawn & landscaping accounting software for business management.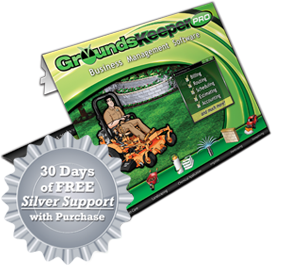 Easy-to-Use Business Software Programs that Make Running your Lawn or Landscape Service Industry Business a Breeze!
Landscaping management software doesn't get any easier than this! Software conveniently tailored to lawn care, landscaping and snow plowing businesses.