The GroundsKeeper Pro business computer application has functionality for your lawn & landscape accounting software needs. On a very basic level, you and your accountant need to know how much money is coming in (income) and how much money is going out (expenses) to determine the profitability of your lawn & landscape business.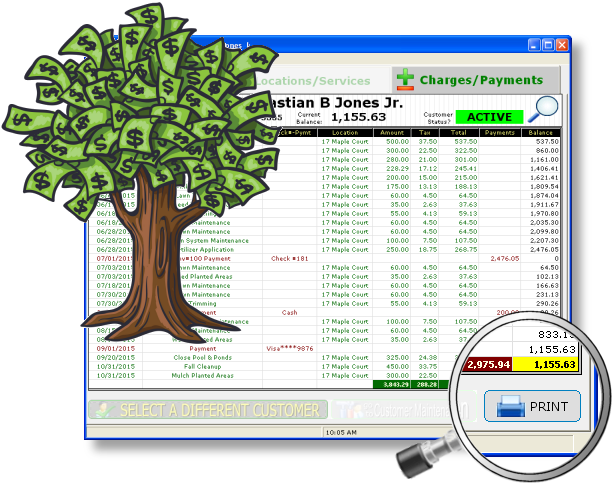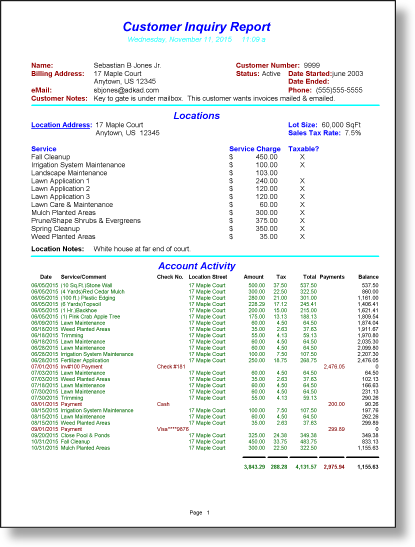 Our lawn software also has the ability to charge customers for regular repeating services, hourly rates and lawn & landscaping materials items.
As shown above, to help determine profitability, use our lawn & landscape accounting software to view and print a customer's account history
Use the Customer Inquiry report in our lawn & landscape accounting software to analyze the charge and payment activity that makes up a customer's account balance.
Download the free trial of GroundsKeeper Pro, the best lawn and landscape accounting software on the internet.
Whether you're an established business or you're just starting a new landscape business, you need to know your bottom line.
As shown below, our landscape accounting software also has other reports to show income and expense data.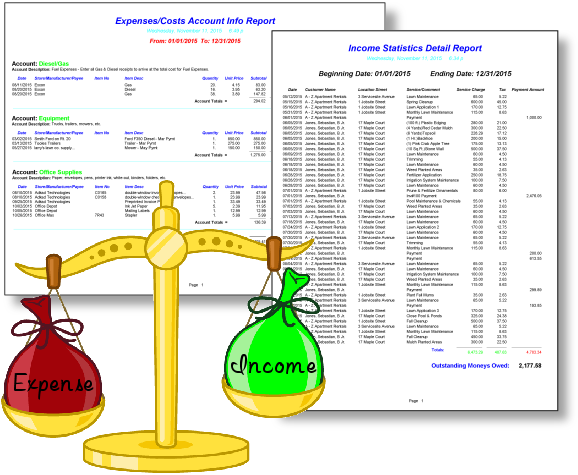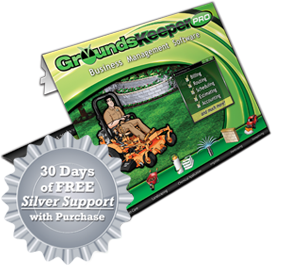 Easy-to-Use Business Software Programs that Make Running your Lawn or Landscape Service Industry Business a Breeze!
Landscaping management software doesn't get any easier than this! Software conveniently tailored to lawn care, landscaping and snow plowing businesses.