In addition to the contract for an estimate, our landscape contractor software also contains a separate contract that is sent out with a list of services and prices specific to a single customer/client as a renewal letter for that entity. If desired, you can create multiple contracts for a single customer. You have the ability to send the forms as either an email or a printed document.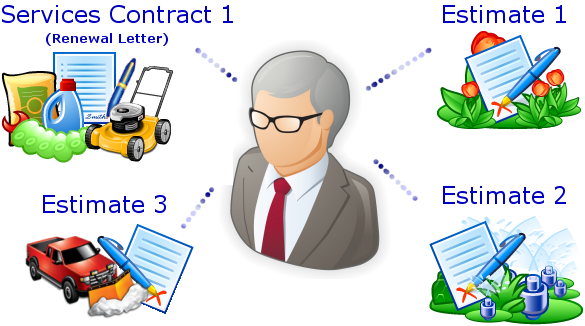 All the service contract forms within our landscape contractor software are very flexible. Every estimate and service contract form created will have unique prices specific to the job and customer but, in addition, the contract terms part of the form can also be different from customer to customer and from estimate to estimate.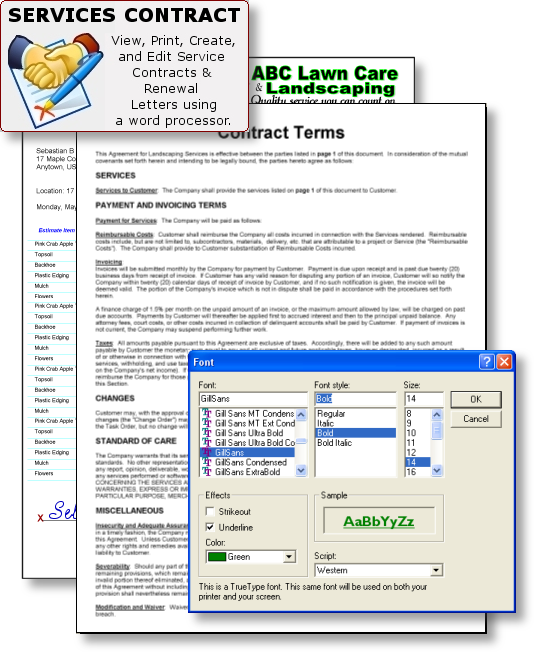 Our software program provides the wording for the contract, however, like the estimate contract form; the text, fonts, font colors, and font sizes are completely modifiable by you from within a word processor in our computer software program. The GroundsKeeper Pro software puts your company logo on all its generated lawn & landscaping forms too.
Try GroundsKeeper Pro, the best landscape contractor software for business management. Download the free trial today!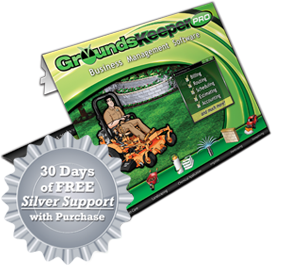 Easy-to-Use Business Software Programs that Make Running your Lawn or Landscape Service Industry Business a Breeze!
Landscaping management software doesn't get any easier than this! Software conveniently tailored to lawn care, landscaping and snow plowing businesses.