Use GroundsKeeper Pro, the best lawn & landscape estimating software for professional lawn care businesses, to create job cost estimates to determine the profitability of a job. Interested? Try a free Trial Today!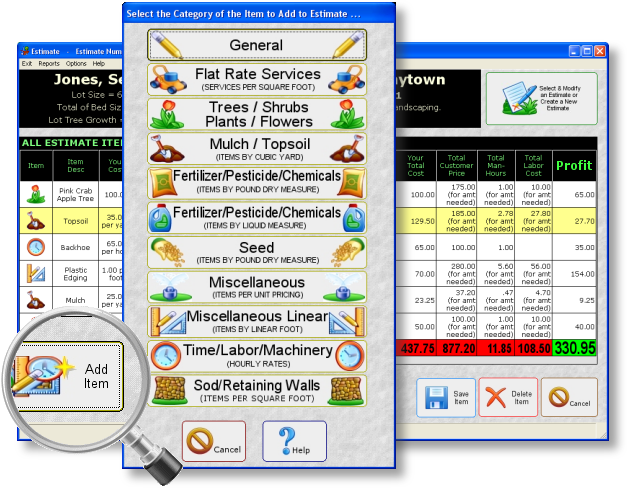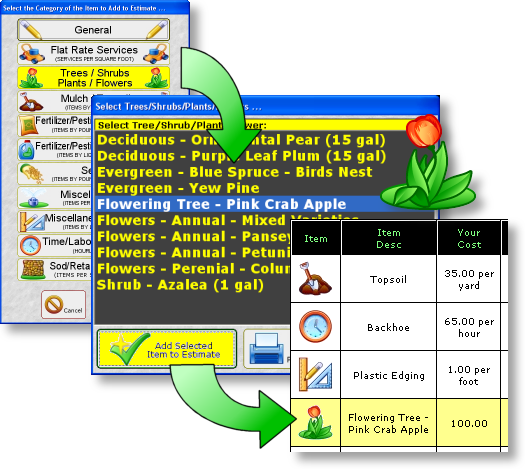 Download a free trial of our easy-to-use landscape estimating software today and take your professional lawn care business to the next level.
Your estimates print and email with your company logo on top.
Determine if a job is profitable or not - quickly and easily!
You create your own list of items for each category. Once an item has been added to an estimate it can be tweaked and adjusted so you can see what it will take for that item to be profitable. Our lawn and landscape estimating software is the best at job costing.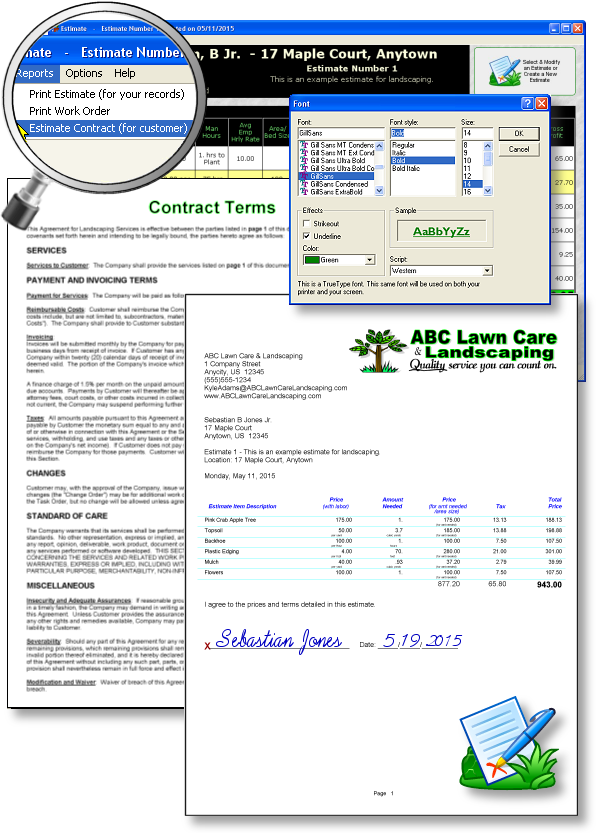 Print or email the customer/client copy with contract terms and signature area. Our lawn and landscape estimating computer software contains standard contract terms for any professional lawn business. The wording, fonts and colors are completely editable from a word processor right within our business software application.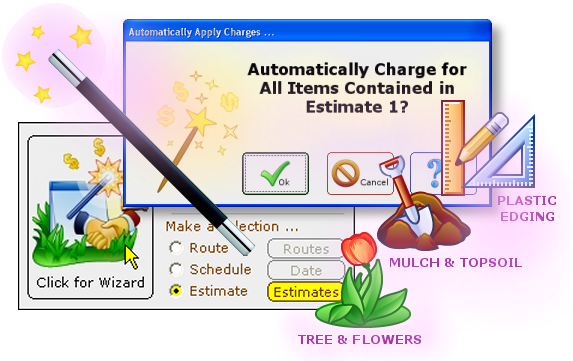 Once the estimate is approved and the job is complete, use our lawn & landscape estimating software to quickly charge for all the items in the estimate simply by using the software's wizard.
Our estimator is very flexible. No forms needed. Create estimates for all types of jobs including irrigation, tree services, waterscaping, hardscaping and chemical applications; virtually any kind of property and outdoor job. And, of course landscaping and lawn care!
Please note that our estimating software for the lawn & landscaping industries is not landscape design software.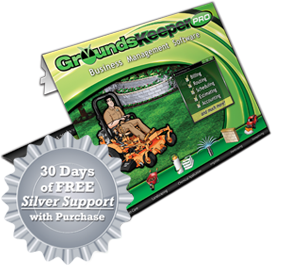 Easy-to-Use Business Software Programs that Make Running your Lawn or Landscape Service Industry Business a Breeze!
Landscaping management software doesn't get any easier than this! Software conveniently tailored to lawn care, landscaping and snow plowing businesses.