Use our lawn care accounting software to create an unlimited number of payable accounts; such as: 'Fuel Expenses', 'Office Expenses', 'Vehicle Expenses' and 'Equipment Expenses'.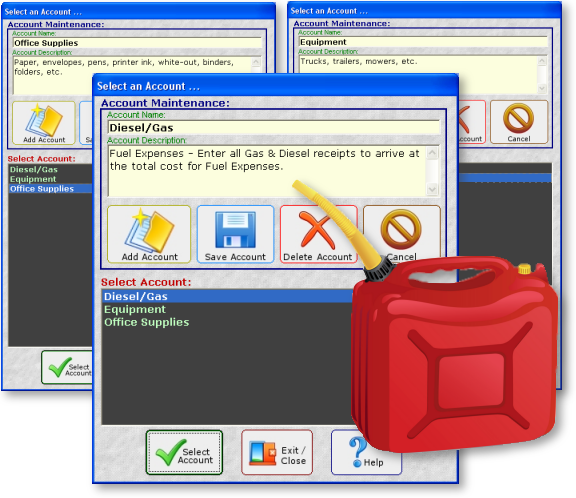 Our accounting software was specifically designed for all lawn care maintenance service industries, plus, every type of landscaping business including landscape maintenance services, chemical application, landscape installation, hardscaping, waterscaping, ponds, pools and spas.
Download the free trial of the top rated and best bookkeeping and lawn care accounting software.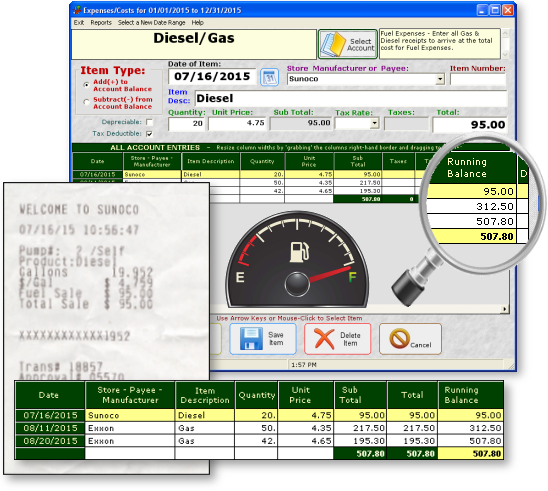 Enter receipts and entries to track, view and print business accounting expenses for a date range.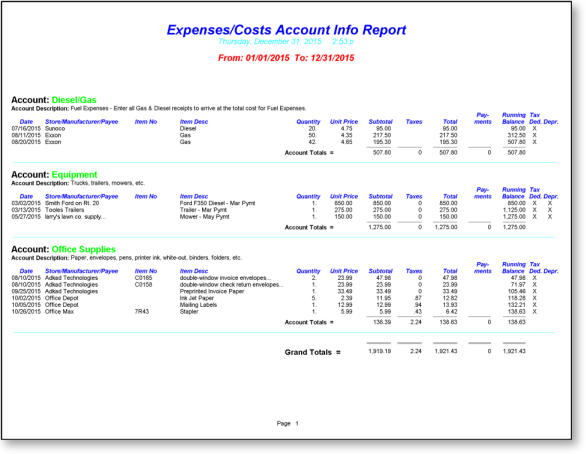 Utilize the data from our lawn care accounting and bookkeeping software for the expense information & reports your accountant needs to do your income taxes and also to help with business profit forecasting.
GroundsKeeper Pro does not print accounts payable checks.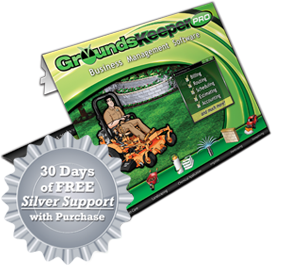 Easy-to-Use Business Software Programs that Make Running your Lawn or Landscape Service Industry Business a Breeze!
Landscaping management software doesn't get any easier than this! Software conveniently tailored to lawn care, landscaping and snow plowing businesses.