GroundsKeeper Pro is landscaping accounting software that has bookkeeping type payroll to track salary business expenses summarized by employee.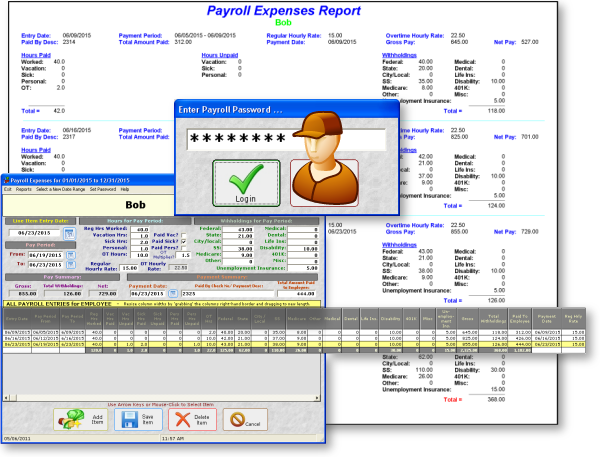 The GroundsKeeper accounting software for landscaping has the ability to password protect the payroll screen.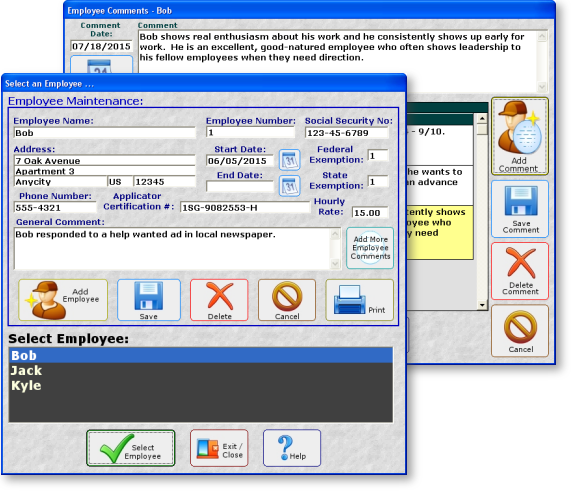 Use our landscaping bookkeeping accounting software to maintain information and private comments and notes regarding employees.
Our landscaping accounting software's payroll does not contain state or federal tax tables. You manually calculate the withholding amounts and enter them into the software. Our payroll was designed to be an inexpensive bookkeeping-type payroll alternative since frequent & costly updates are not required to maintain tax tables.
The GroundsKeeper Pro business management software does not print payroll checks.
Download the free trial of GroundsKeeper Pro; the best landscaping, lawn, irrigation, chemical application, and outdoor property maintenance bookkeeping and accounting software on the web.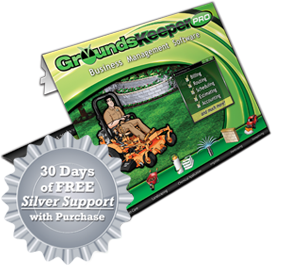 Easy-to-Use Business Software Programs that Make Running your Lawn or Landscape Service Industry Business a Breeze!
Landscaping management software doesn't get any easier than this! Software conveniently tailored to lawn care, landscaping and snow plowing businesses.