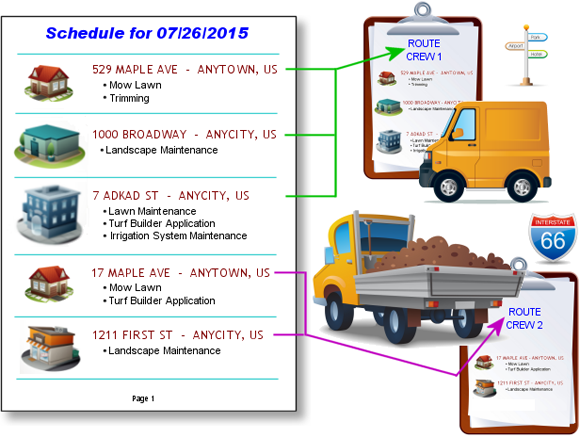 Our landscaping scheduling software is the best tool to quickly assign services and jobs from a days schedule into routes for crews and trucks.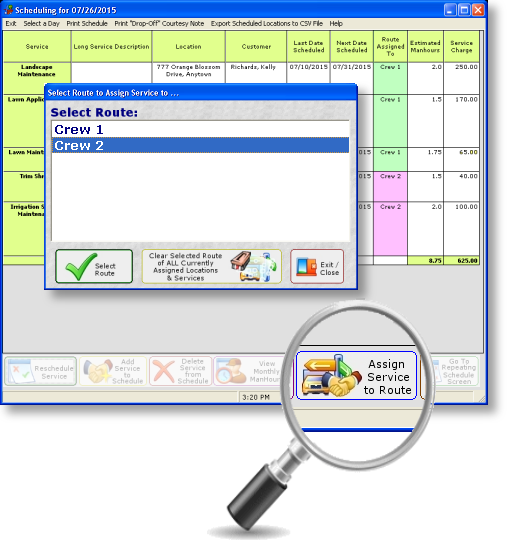 Once all services & jobs have been allocated to specific crews, it is easy to use our landscaping scheduling software to organize the crew's route locations into the best order for driving.
Your landscaping business scheduling and routing is very important to your small business and some believe is the most important feature of landscaping industry software. GroundsKeeper Pro makes organizing your services, routes, and schedules simple. You can get setup the software to perform a one time service or make arrangements to make routine scheduled visits for landscape maintenance. You can view your daily and monthly schedules right from the convenience of the scheduling screen. GroundsKeeper Pro can also email your schedules and/or routes to crews or employees.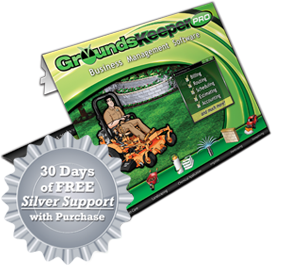 Easy-to-Use Business Software Programs that Make Running your Lawn or Landscape Service Industry Business a Breeze!
Landscaping management software doesn't get any easier than this! Software conveniently tailored to lawn care, landscaping and snow plowing businesses.