Use our landscape pro software GroundsKeeper Pro to query your entire customer database by zip, city, and/or service name to create a custom subset of customers. Once the list has been created you can print/email it, or create a custom route from it.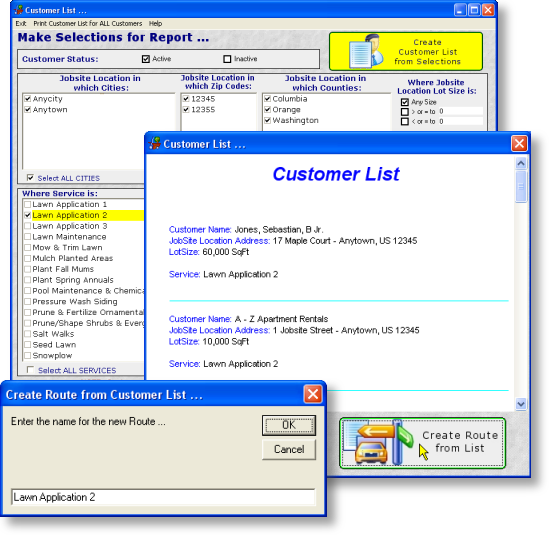 In the above example we are making a list of all jobsites where the 'Lawn Application 2' service is done. Our landscape pro software creates the list that we can view and verify. The final step is to name the new route.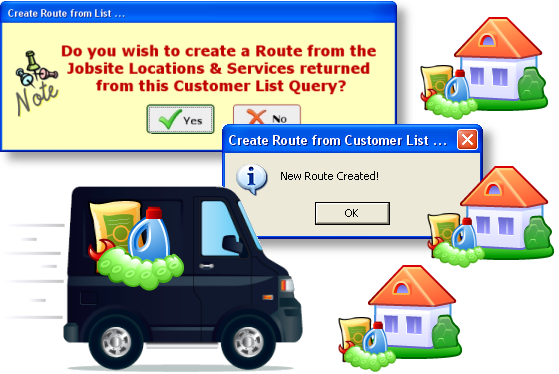 We have successfully used the GroundsKeeper Pro landscape pro software to instantly turn that customer list into a route.
Try our free landscape pro software trial today!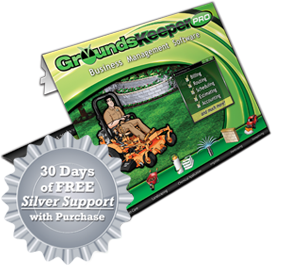 Easy-to-Use Business Software Programs that Make Running your Lawn or Landscape Service Industry Business a Breeze!
Landscaping management software doesn't get any easier than this! Software conveniently tailored to lawn care, landscaping and snow plowing businesses.