Software is a necessary tool for business management & organization. Use our lawn care business software to assign up to 100 unique regular services for each customer's jobsite location. That equates to thousands of different services!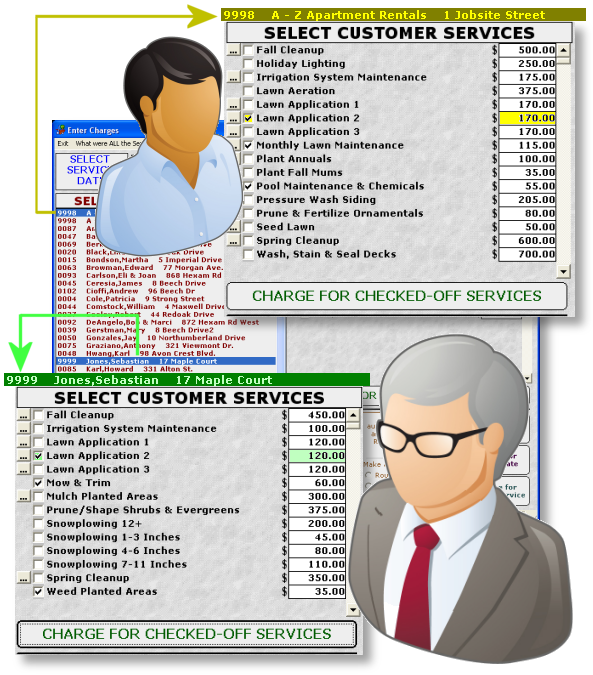 In our lawn care business software each service can have up to a 1,000 character description associated with it - that's almost an entire page of information!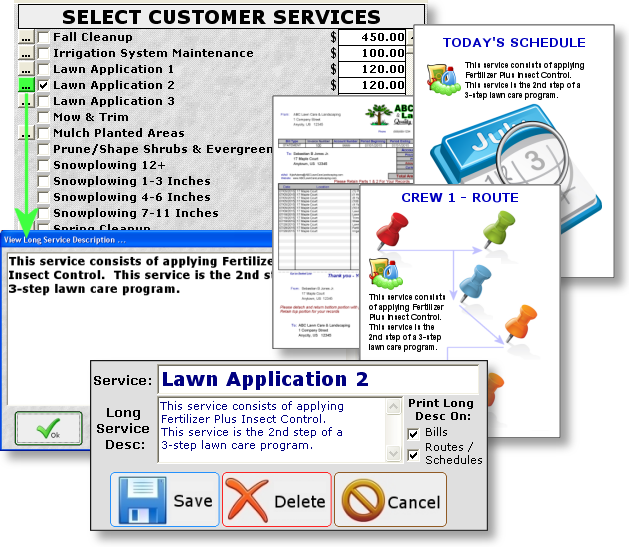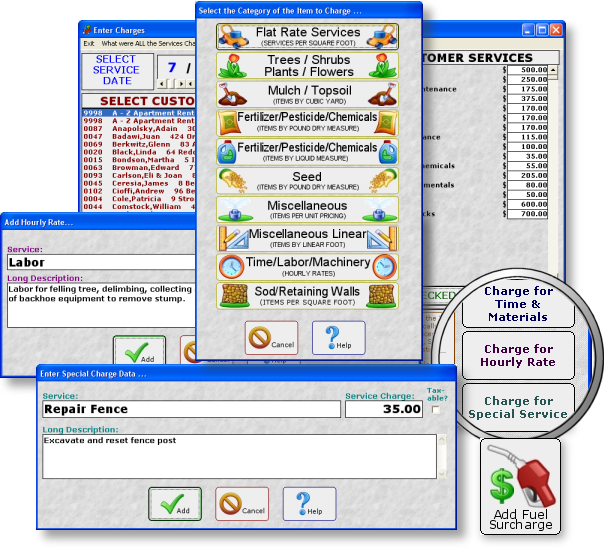 In addition, our lawn care business software can also apply unlimited types of hourly rates, one-time special service charges, fuel surcharges, and many different categories of time and materials items.
Download a free trial of GroundsKeeper Pro, the best lawn care business software tool around.
This business software solution is not just for lawn care businesses; it was also designed for landscaping, irrigation, & chemical/pesticide/herbicide/fertilizer application companies. If your profession is outdoor services our business software is the best business management tool for you.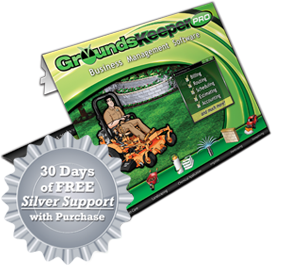 Easy-to-Use Business Software Programs that Make Running your Lawn or Landscape Service Industry Business a Breeze!
Landscaping management software doesn't get any easier than this! Software conveniently tailored to lawn care, landscaping and snow plowing businesses.