Use our landscaping & lawn care estimating software to export jobsite locations from routes or schedules into to a CSV file which can then be imported into other GPS enabled mapping computer software or devices.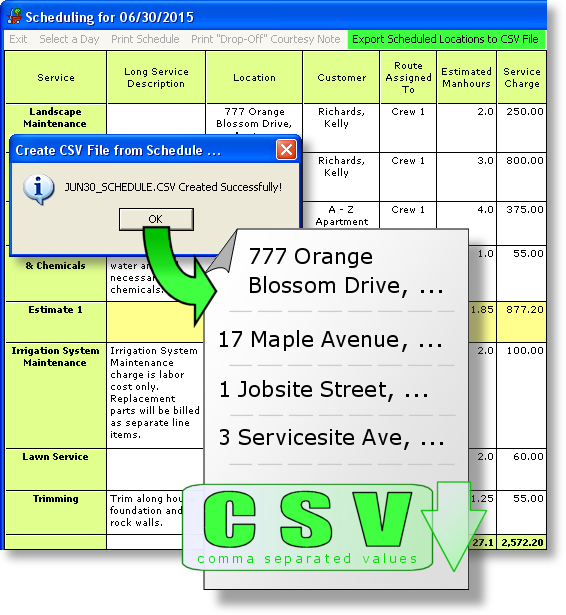 View the Estimating screen of the GroundsKeeper Pro computer software program.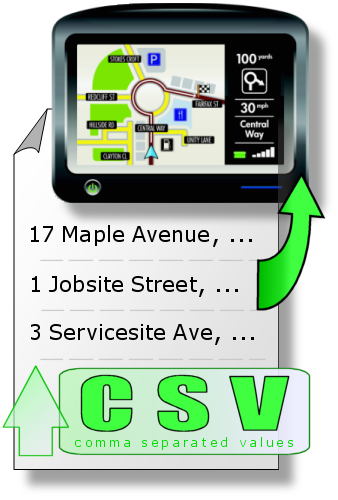 The Export utility is found in both the scheduling and routing screens of our lawn care and landscaping estimating software.
Simply start the process of exporting the data by selecting the feature from the top menu bar of either the routing or scheduling screen.
When exporting is complete there will be a new CSV (Comma Separated Values) file in the program's folder that contains all the stops for your route or schedule.
Lastly, import or upload the CSV file created by GroundsKeeper Pro into your favorite GPS device or software.
Download a free trial of the best lawn care & landscaping estimating and business software on the web!
Our business & estimating software is made specifically for any type lawn care service, landscaping service, irrigation service, tree service, chemical application service, hardscaping, waterscaping, pool service & any other kind of outdoor property service company.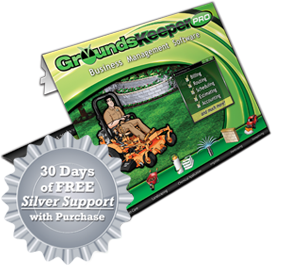 Easy-to-Use Business Software Programs that Make Running your Lawn or Landscape Service Industry Business a Breeze!
Landscaping management software doesn't get any easier than this! Software conveniently tailored to lawn care, landscaping and snow plowing businesses.