With GroundsKeeper Pro, our landscaping computer software for business management, if you prefer to drop-off your customer's invoices while you're at the job site, you can use the option to print the bills for the customers in any day's schedule or route. Or, lets face it, time is money, so if you prefer not to walk the invoices up to the customer, email the bills instead.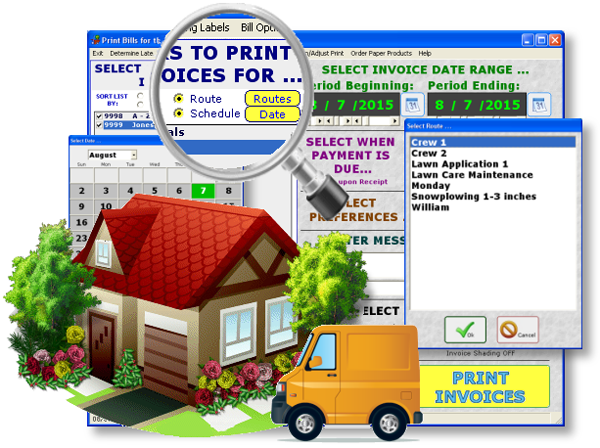 The 'Print Bills' screen in our computer software has the ability to print or email the invoices from today's schedule or route so that you can save a stamp and leave the bills at the jobsite or your customers virtual mailbox.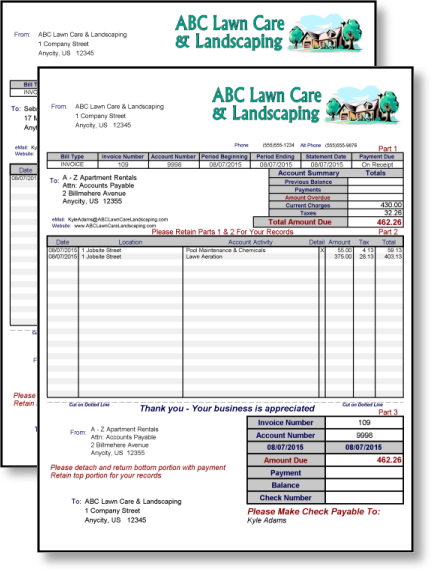 Download a free trial of the best lawn and landscaping computer software for running your business and printing bills & invoices!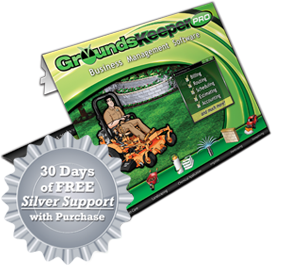 Easy-to-Use Business Software Programs that Make Running your Lawn or Landscape Service Industry Business a Breeze!
Landscaping management software doesn't get any easier than this! Software conveniently tailored to lawn care, landscaping and snow plowing businesses.