The wizard in our landscape scheduling software GroundsKeeper Pro will quickly and easily apply all service charges to customer accounts from a schedule or route. Similarly, the wizard will charge for all services and time & materials items from estimates.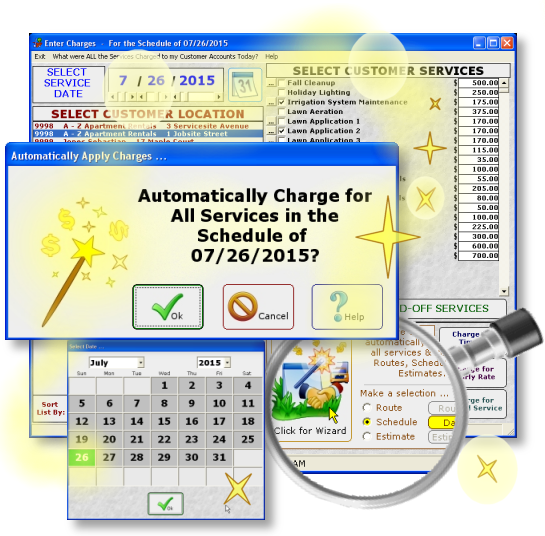 To charge all customers for services performed in a day's schedule, simply select the day and click on the Wizard button. In a nanosecond, our landscape scheduling software has posted all charges to the appropriate customers for their unique service charge amounts.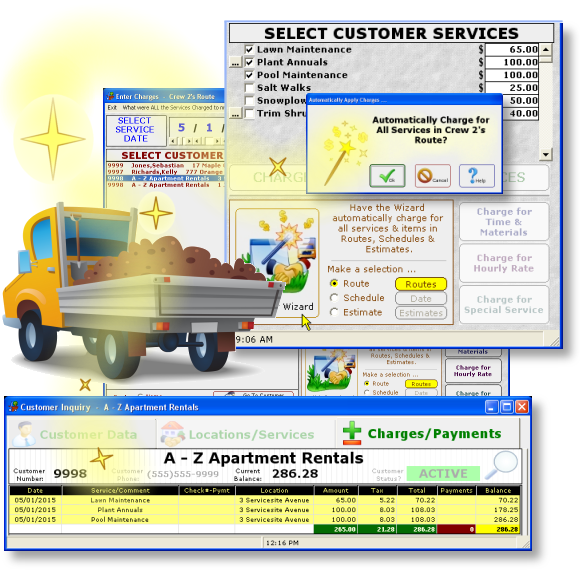 The wizard in the GroundsKeeper Pro landscape business software will not only post charges from scheduling, but also from any route you've created. We show the results of automatically charging for services completed for the route of 'Crew 2'. Our landscape scheduling software makes life easy!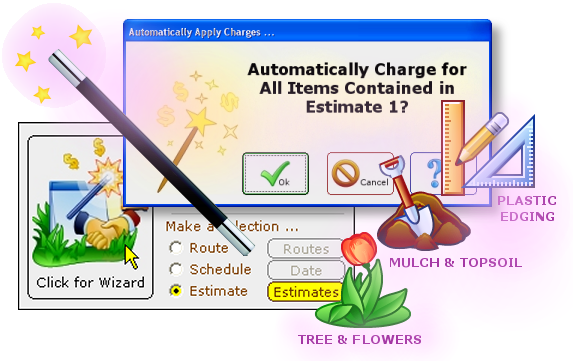 Use the wizard in our landscape scheduling software as the best way to charge a customer for all line items within an estimate.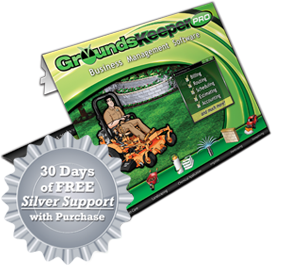 Easy-to-Use Business Software Programs that Make Running your Lawn or Landscape Service Industry Business a Breeze!
Landscaping management software doesn't get any easier than this! Software conveniently tailored to lawn care, landscaping and snow plowing businesses.