landscaping & landscape business software
RECORD CUSTOMER NOTES, COMMENTS & CONVERSATIONS
Use the GroundsKeeper Pro landscaping & landscape business software to manage private notes, comments, conversations and important information about customers.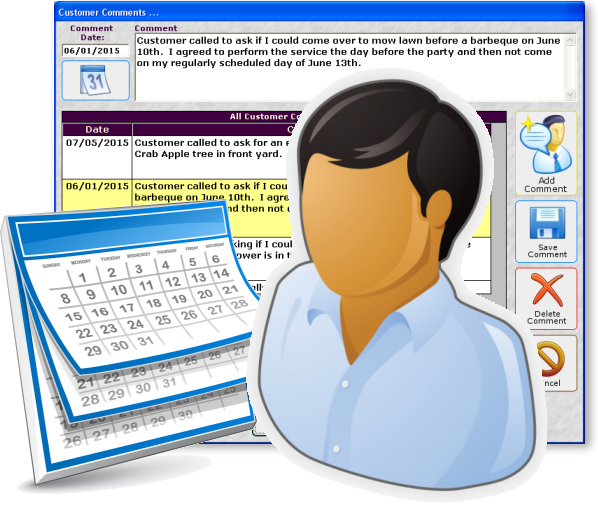 The GroundsKeeper Pro landscaping & landscape business software can be used as a simple contact manager for small to medium sized landscape, landscaping, lawncare, irrigation, pool and spa maintenance, hardscaping, chemical application, snowplowing and property maintenance service businesses.
Download the free trial of our landscaping / landscaper business & landscape pro software today!
GroundsKeeper Pro is the best business management solution if you're searching for:
Landscaping Business Software
Landscape Business Software
Lawn Care Business Software
Lawncare Business Software
Lawn Pro Business Software
Lawn Business Software
Irrigation Business Software
Snowplowing Business Software
Mowing Business Software
Chemical Application Business Software
Hardscaping Business Software
Tree Care Business Software
Pool & Spa Maintenance Business Software
Landscaper Business Software
Lawn Service Business Software
Lawn Maintenance Business Software
... plus any other kind of outdoor property maintenance service business!
Software features include billing, invoicing, scheduling, routing, estimating & accounting. Our service industry software was designed specifically for the unique needs of service businesses. The names of the services you provide are fully customizable from within our software program.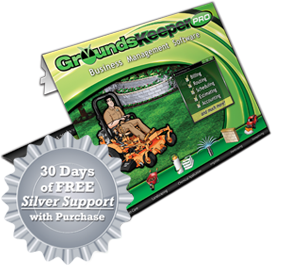 Easy-to-Use Business Software Programs that Make Running your Lawn or Landscape Service Industry Business a Breeze!
Landscaping management software doesn't get any easier than this! Software conveniently tailored to lawn care, landscaping and snow plowing businesses.